Jukola 2018 "live" "coverage"
June 16th
orienteering
event of the month
In this news article you may find photos uploaded progressively throughout the day and night.
Arrival
On Friday, tents are up, few chairs and a jar with water ready for Saturday. Is our tent be the most visible tomorrow too?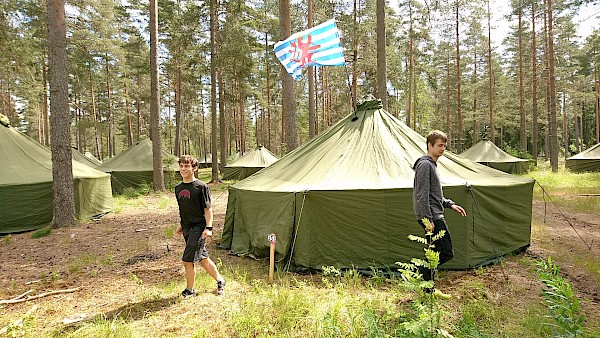 The competition terrain was difficult during a day training. How will it be at night?!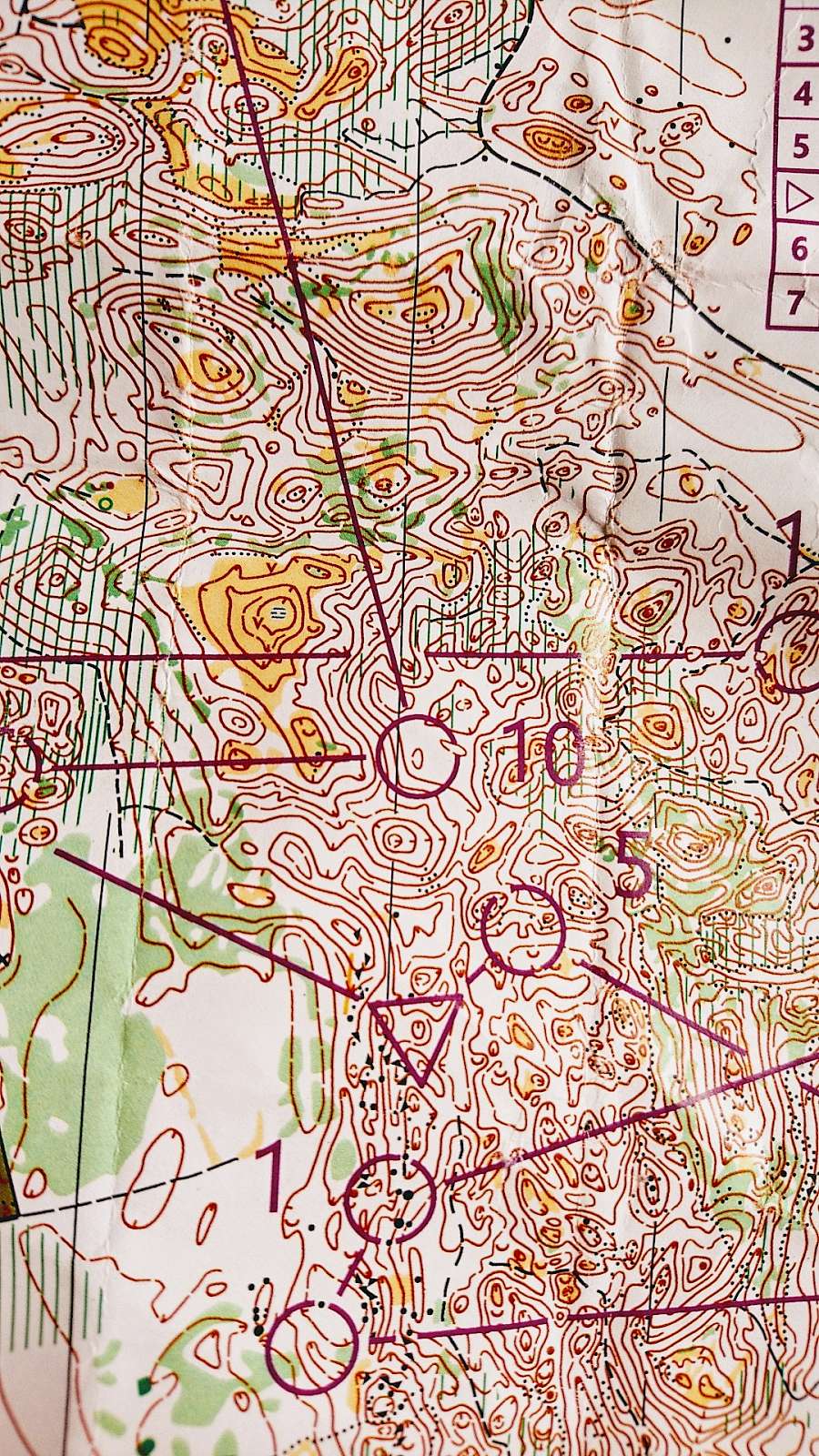 At quarter to three, at about the time of the first exchange of the Venla relay, a smaller tornado swept the competition centre and removed some maps from the map fence. Chris: "The tornado looked hilarious on the web stream from the drone."
Simone Nigli says at the finish line of her third leg that after yesterday's training she was scared but today it was easier and beautiful.
Honza nd Jonas following the tense fourth leg.
Stora Tuna winning the Venla relay.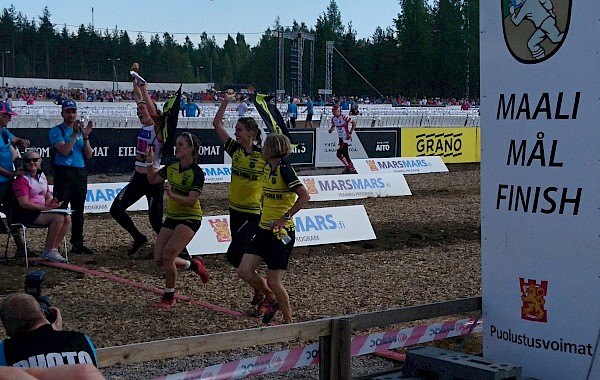 Maggie and David are just soaking up the evening sun with a quiet sports drink. Blue skies and an amazing atmosphere.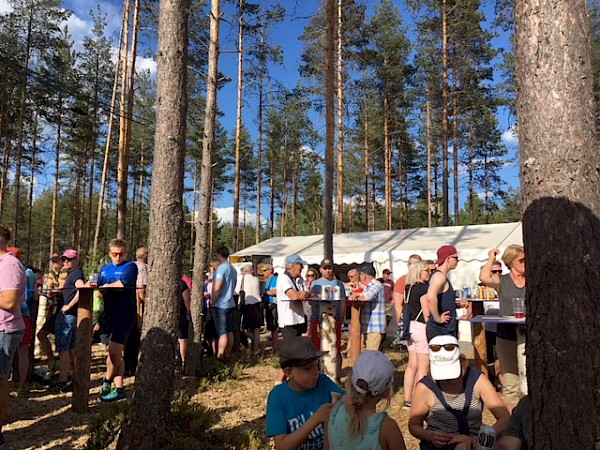 Last preparations:
In one minute the sun sets in the ... North !
1 minut to the start, check your number!
Jevgenijs at the first tv control...
What's that flag??
Good morning Finland! So what happened during the night? Jevgenijs ran his first lag with a very respectable time and gained 300 places with regard to the starting position. This is far from obvious given the number of people running in lines and the difficult terrain where traces are only being formed.
Ondra and Sasha had the deepest night, with red sky in the North. Except deeper depressions forest was not dark completely, partially thanks to many lamps around.
Jonas is now back, with a twisted ankle, David out there in the long morning shades and Honza is getting ready.
Koovee crosses the finish line with a comfortable 4 minutes gap to the second, also favourite, IFK Göteborg, another 4 minutes in front of Paimion Rasti.
Jan battling and Cedric getting ready for the mass start as the changeover will be missed just by a few.
A snapshot of a GPS track from an area we've visited tonight and that Cedric will certainly cover with his 15km leg. Some areas were covered with many shallow holes, others were completely flat or - on the contrary - drilled with 30m deep depressions. Here on MapAnt the equidistance is 2.5 metres.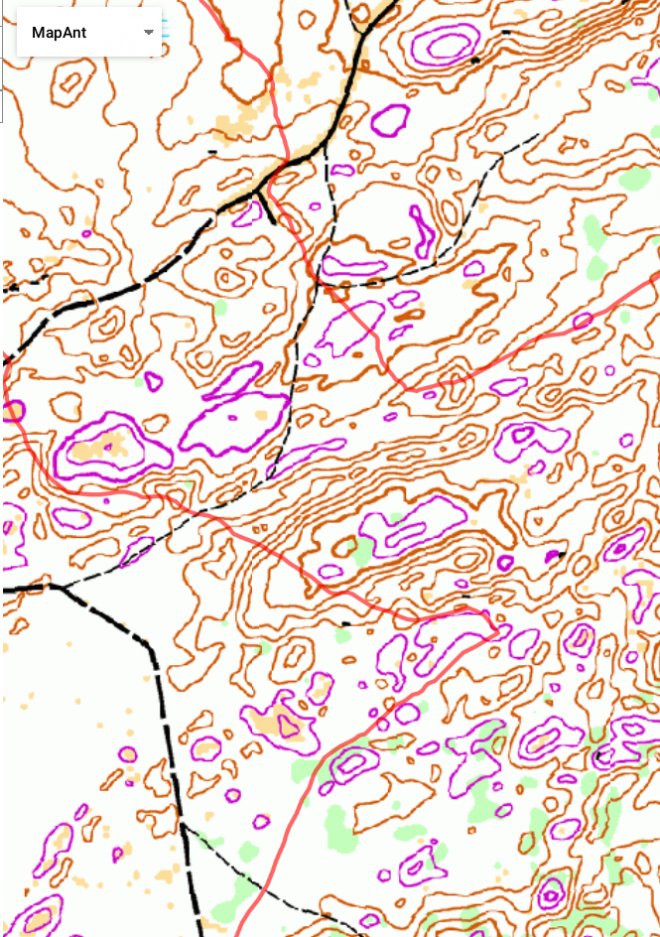 And the same area on a true map.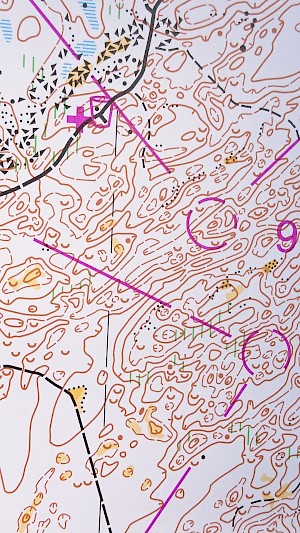 Cedric flies: 10.3km in 1:08. Five more kilometers to go.
Jan back in finish.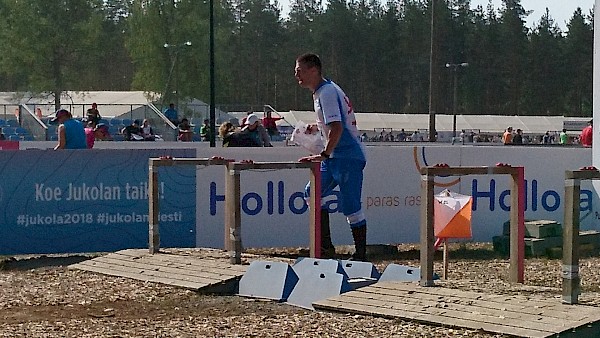 And short before 11am Finish time Cedric is in the finish. We'll wait a moment begore the final result is confirmed.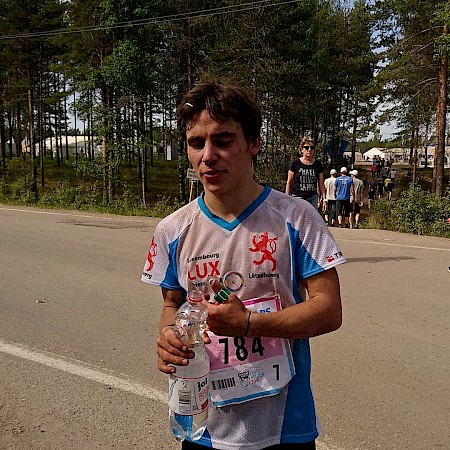 Not an official result but a stable figure unlikely to change is: 599.
Covered were 142 controls on 82 kilometers, all punched correctly! With an average speed 9:14 per kilometer, in this very difficult terrain that Finns described as extraordinarily difficult (as if their other terrains were not!)
And this seems to be nearly the end of the adventure of a 6-month long training (with an average of over 400km per team mate, for those who logged since the end of February), several preparation sessions in type-specific terrains kindly organised by Jonas (thank you! these trainings certainly saved dozens of minutes to everyone of us during the race as we learned how to move in this difficult karst terrain) and one long night full of lights.
We would like to debrief and simply see each other before the summer comes. Maybe on one Wednesday evening in Bambësch. Depending on the weather. The date and the modalities are to be confirmed.