LuxOC in Jukola/Venla - Follow us live!
19/6
Courses and tracking of elite teams are found here as usual: https://tulospalvelu.fi/gps/
Jonas had his 50 seconds of fame being interviewed by the Finnish broadcaster and given the opportunity to promote Luxembourg orienteering.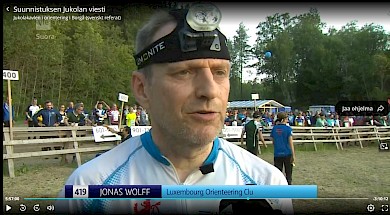 18/6
After tough start and a difficult night the Jukola team got into the flow when the sun rose. Some good runs, in particular by young Jonas L, lifted the final position to an honourable 726th.
Details will be provided and maps shown after the next LuxSUL event in Sandweiler.
17/6
After strong races by our Swiss reinforcements the team ended up with a strong 592 place. Well done!
The race was won by the usual suspects.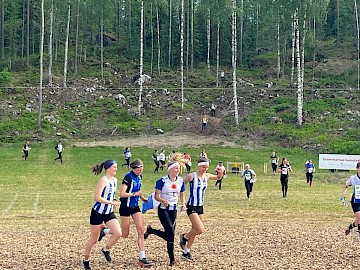 Orsi lifted 57 places to 924 after a steady race.
981st place in the first exchange after a small mistake early on.

All ready!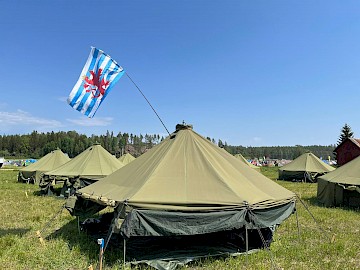 Update 16/6
Somehow Olena managed to slove the border conflict and is on her way, a little later than planned...
Unfortunately Olena was stopped at the Polish border and could not travel further. To save the team both David and young Jonas L. have stepped up to join the team and take over the long last leg. Kudos and thnaks to both of them. Half the team have trained well in the usual orienteering paradise to get used to terrain and mapping style. The weather is hot and dry.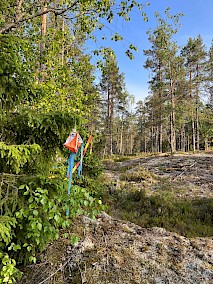 Next Satruday-Sunday (17-18.6) LuxOC again appears in the world's largest orienteering relays. This time we have both a Venla team, reinforced by two Swiss runners, and a Jukola team. You may follow and support us during the day and night by following the live results and the international live broadcast. The red lion can normally be spotted at the first TV control of the first legs in each relay and occasionally "en passant".
The Venla relay starts at 13.00 Lux time and the Jukola relay at 22:00 Lux time and continues through the night. We will try to provide updates and impressions during the races.
Live results: https://online.jukola.com/tulokset-new/en/
Live broadcast: https://orienteering.sport/event/jukola/info/